Heb jij op je zolder nog enkele oude sieraden gevonden die je eigenlijk nooit meer gebruikt? Of heb je misschien even een moeilijke tijd en heb je geld nodig? In dat geval kan het inruilen van oud goud een goede manier zijn om makkelijk en snel aan geld te komen.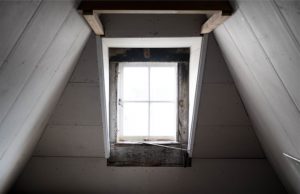 Goud is immers een edelmetaal dat altijd zijn waarde zal behouden. Door de jaren heen is het zelfs nog flink in waarde gestegen. Er zijn makkelijk mensen te vinden die je oude goud maar al te graag willen inkopen.
Jij wilt natuurlijk wel de beste prijs hiervoor krijgen en daarom is enige research vereist voordat je het oude goud van de hand doet.
Proces goud verkopen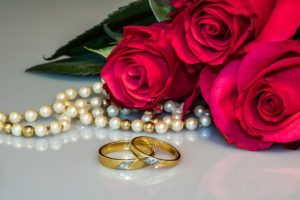 Het proces om oud goud te verkopen is heel simpel. In de meeste gevallen verkopen mensen oude sieraden die van goud zijn gemaakt. Je gaat hiermee naar een inkoper die bereid is je geld te geven voor de gouden sieraden.
De persoon zal vervolgens het sieraad wegen en op basis van het karaat uitrekenen wat het exacte gewicht aan goud is dat hierin is verwerkt. Dit moet een transparant proces zijn waarbij jij als verkoper bij betrokken moet worden.
Indien de inkoper in een achterkamertje verdwijnt en je later pas op de hoogte stelt van het gewicht dat is gewogen dan is de vraag of je dit daadwerkelijk kunt vertrouwen. Op basis van het goudgewicht krijg je een prijs aangeboden. Het is slim om zelf van tevoren de huidige prijs van goud op te zoeken.
Beste inkoper vinden
Als het berekenen van het gewicht aan goud op een transparante manier wordt gedaan dan kan je erop vertrouwen dat dit op een eerlijke manier gebeurt. De vraag is dan nog wel hoeveel geld je krijgt geboden voor het goud.
Dit kan per inkoper verschillen. Afhankelijk van de hoeveelheid goud die je wilt verkopen kunnen deze kleine verschillen wel oplopen tot een groot bedrag. Een goede tip is opzoeken wat de huidige geldprijs is en bij de inkoper vragen hoeveel hij of zij betaald. Waarschijnlijk zal dit iets minder zijn omdat de inkoper ook winst moet maken. Het verschil mag echter niet te groot zijn.
Ook goud verkopen? Bezoek de Goudwaag in Den Haag:
De Goudwaag
Van Hoytemastraat 113
2596 EP Den Haag
https://www.degoudwaag.nl/