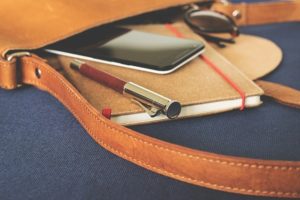 Iedere maand wat minder uitgegeven is natuurlijk altijd welkom. De vaste lasten zijn vaak het eerste waar mensen naar kijken om iets op te besparen.
Je mobiele telefoon rekening kan mogelijk ook wel voordeliger. Veel mensen betalen daar namelijk enkele een hoop euro's per maand voor, soms nog wel veel meer. Maar ook met bijvoorbeeld Vodafone zakelijk kan het soms goedkoper. Wil je weten hoe dit exact zit? In dit artikel vertellen we er meer over.
Wat is sim only dan?
Je kunt al flink wat aflezen aan de naam. Sim only staat voor alleen een simkaartje. Je hebt dus een abonnement met een bekende provider, maar je moet zelf zorg dragen voor een smartphone. Uiteraard is het ook mogelijk om er een telefoon bij te nemen of op afbetaling te kopen. Maandelijks betaal je dan een hoger bedrag. Je betaald in dat geval niet alleen voor je abonnement maar ook voor het toestel. Regel je zelf een toestel of doe je nog even wat langer met je huidige telefoon hoef je alleen voor het abonnement te betalen. En dat is een goede besparing. Je kunt jouw Vodafone simkaart activeren en direct aan de slag gaan.
Kies je voor een sim only abonnement, dan moet je dus zelf voor een toestel zorgen. Een nieuw model smartphone kan flink in de papieren lopen. Het laatste nieuwe model is soms duurder dan een laptop. Kies je ervoor om je huidige toestel nog even te houden dan hoef je geen nieuwe te kopen. Dat scheelt weer